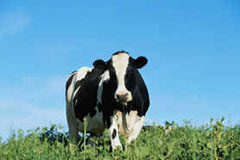 Guess NO More - Relative Feed Value (RFV) - Estimate Forage Quality of First - Cutting Alfala
Spring Stress of Calves - Tips for reducing Stress / Maximize Good Nutrition Management



Contact us for all of your dairy needs! We work closely with a Dairy Specialist through Hubbard. If you contact us and leave us with some of your information (name, address, etc..) we can send him out to your farm to do a complete analysis of your herd. With that information he can come up with all of your nutritional needs!!